---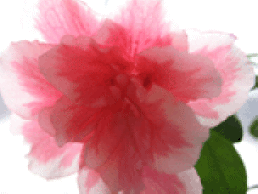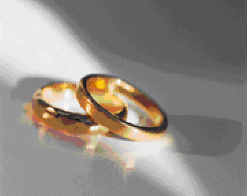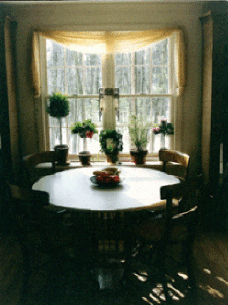 It's time! Time to sift, sort and distill all those ideas and desires that will make your ceremony yours alone. Ceremonies may be created in the following contexts:
Religious or non-religious
Interfaith
Intercultural
Earth-centered
A satisfying ritual is an elegant blend of the verbal, the visual and the emotional. For me, it also has an uncomplicated feel, even though it may contain many elements.
You may wish to use ritual objects in your ceremony, either treasures of your own or purchased items such as unity candles. I offer the use of objects such as bells, singing bowls, goblets, herbs, incense and cloths.

As with all the ceremonies I facilitate, my job is to walk the fine line between simplifying the process for you and welcoming all your input.
It's a privilege and a great pleasure to solemnize the marriages of all couples, including those from diverse backgrounds. I love to learn and to share, and to hear from your guests, "That ceremony was so them!"
And now that marriage equality for all couples is the law of the land, I continue to officiate same-sex weddings with pride and joy. Love is love -- let's celebrate!
Additionally, for those of you who "just want to get married," I can perform a streamlined ceremony with aplomb.
Initial meeting. Up to one hour at no charge or obligation. Let's get acquainted! I'll learn specifics about your wedding plans and get a sense of your style and needs; you can ask whatever questions you wish. You might want to review a standard ceremony format to see how your ideas can fit into its flow, or how it may be adjusted. You will also receive a folder of helpful materials.
Creating the ceremony. We'll gather our ideas-- from your lives, from cultural or poetic sources, from spiritual tradition if you wish. We'll find the appropriate language and elements that suit your desires and respect your beliefs. I like to weave your own thoughts and words into your ceremony because they'll ring true for you and your loved ones, and set the stage for your life together.
Then I'll design a seamless and elegant ceremony, all with an eye to simplicity, warmth and flow.
In addition to writing or choosing your own vows, crafting a personalized ceremony enables us to:
Include specific rituals, blend chosen themes and/or traditions
Incorporate specific wedding or other literature, including readings
Use the above elements to involve your family and friends, if desired.
You will know everything that is being said and done, because you will see and approve the ceremony script and any changes we make.
Rehearsal. Many couples with few (or no) honor attendants and simple ceremonies choose to forgo rehearsal, or perhaps do a walk-through or talk-through on their own. I am available for rehearsal, or if there is an event coordinator at your site she or he may conduct one. Please see FAQs for more information about rehearsals.
Performing the ceremony. I'll arrive early and coordinate with musicians and readers, and set up ceremonial objects if needed. Then we'll get you married!
Filing the license. I'll complete the license and mail it back to the town or city office where you obtained it; it will be officially recorded.

Through birth or adoption, we gather with family and friends to welcome your new arrival! Together we will create a loving ceremony as we call upon the child's community to offer simple blessings and affirmation. Rituals may be included such as:
the sharing circle, with each guest offering a few words or a token
special readings or prayers
the creation of a keepsake box for small gifts and inspirations

A very old tradition when moving into a home. Together we clear the energy of each room and fill them with your intentions for comfort, health and well-being. Sound (such as bells or drums) and scent (incense, herbs or flowers) may be used to lift the energy of a place and its inhabitants. Go beyond decorating to make your house your home!

An initial consultation is offered at no cost or obligation.

Wedding ceremony fees depend on time involved and distance of event. The typical range for wedding services is $300-$400. This includes all communications, writing and rewriting the ceremony, performing the ceremony and filing the license.
Rehearsal if necessary is additional, usually $75.
For those who want a very basic ceremony (an appropriate pre-written ceremony without rehearsal, completion and filing of the license) a typical fee is $175.

A range of styles determined by individual need, with fees generally ranging from $175-$250.