---
I'm excited to announce the publication of a new book on spirituality,
on which I had the privilege of collaborating!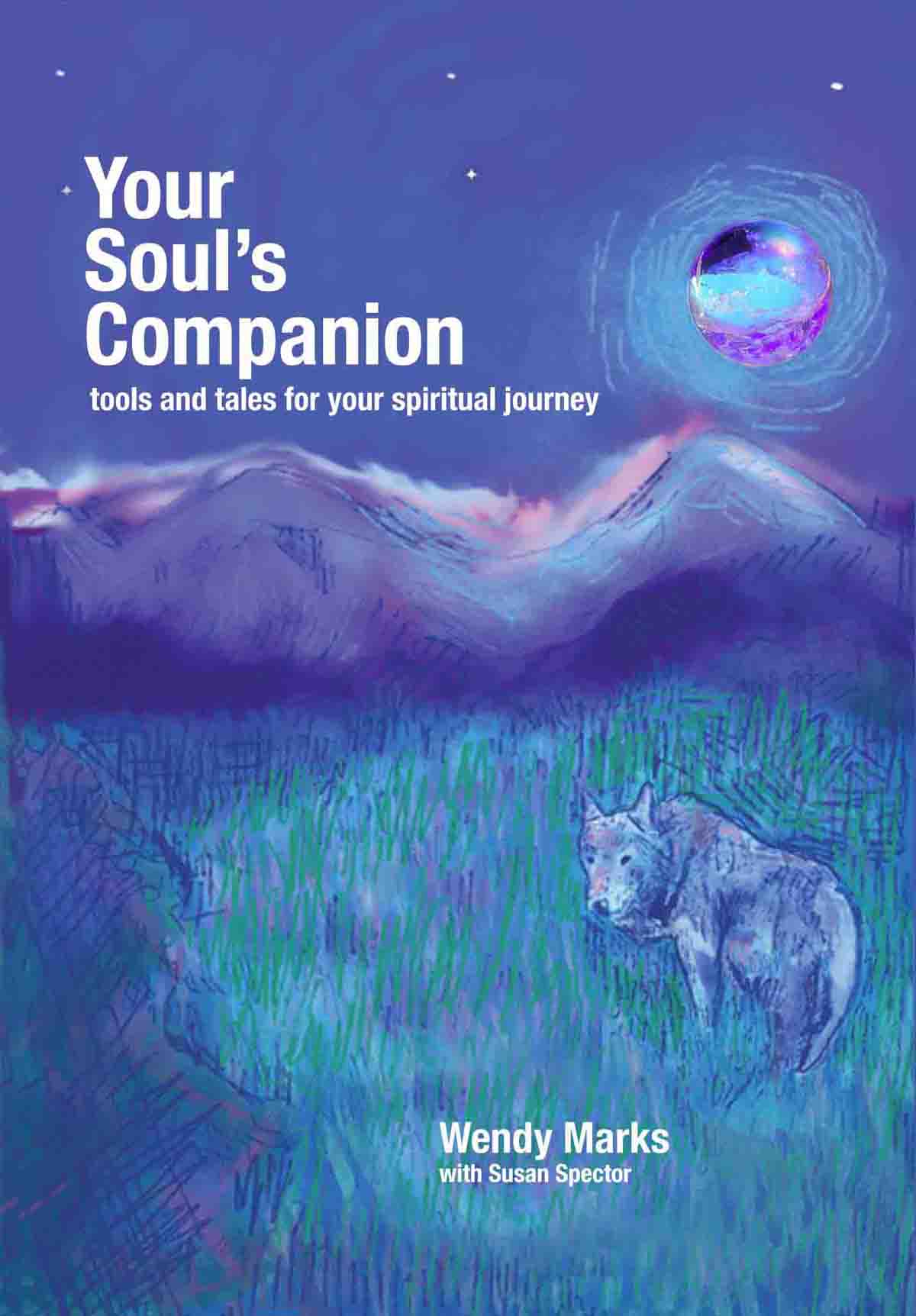 If you are spiritually curious, or looking to expand your experience with some practical advice, take a walk through Your Soul's Companion.
Wendy Marks, an internationally-known medical intuitive and spiritual teacher, will walk beside you on your personal journey with wisdom, clarity and a touch of humor.
Woven into the informative text are simple exercises, plus stories from Wendy's fascinating practice and her personal life.
From creating a sacred space to releasing negative emotions, this guidebook, with its unique artwork, is being enjoyed by thousands of readers. Take a look (or a listen) and order your copy today!
AVAILABLE FROM AMAZON AND KINDLE BOOKS
Click here to go to Amazon.com
AND NOW AN AUDIO BOOK ON AUDIBLE.COM
Click here to go to audible.com
To learn more: www.wendymarks.com
P R A I S E F O R T H E B O O K :
"Your Soul's Companion is a practical, inspiring guide to begin or deepen your spiritual journey. Wendy's writing is warm and inviting and full of great advice. You'll feel like you're talking with your best friend!"
-Lynn Robinson
Author, Divine Intuition: Your Inner Guide to Purpose, Peace and Prosperity
"The well-conceived book has a straightforward presentation void of ego... A valuable guide to spiritual principles and practices that aptly covers the basics plus a few twists."
- Kirkus Review